Lausanne is the perfect destination for a family break: You will be able to benefit from the many parks and gardens, as well as areas set aside for relaxation, play or discovery - all set against the backdrop of the Alps and Lake Geneva. You will be able not only to visit numerous museums but also to walk around the old town, the historic heart of Lausanne, dominated by its cathedral.

Discover the old town: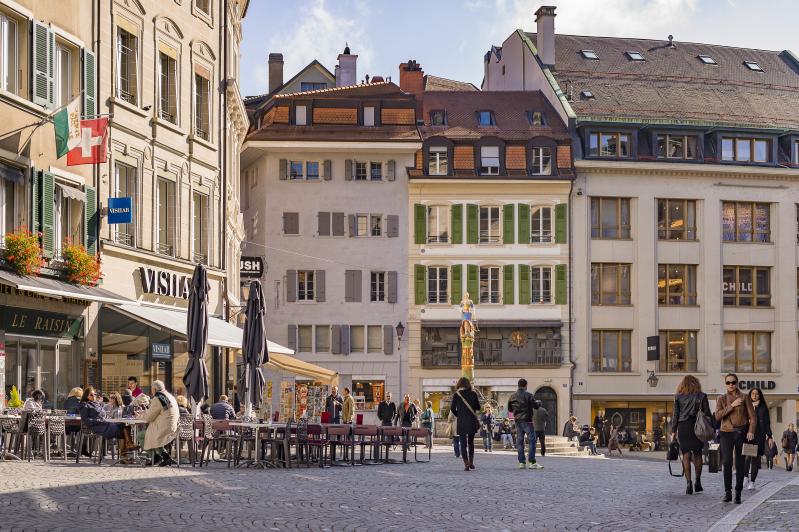 Palud square
In the centre of the square is the town's oldest fountain, adorned with a statue representing justice. Close by, a clock presents the history of Vaud in animated scenes every hour from 9:00 to 19:00. On Wednesday and Saturday mornings this is the site of the country market, which also sets up shop i...
Take a walk in the Sauvabelin park:
Enjoy Lake Geneva:
Enjoy a good meal:
Veuillez définir une image dans les paramètres du bloc
A foodie destination
Lausanne is bursting with venues and events that will delight foodies. Brunch, gourmet meals, desserts and chocolate... everything is there to tempt your taste buds.
Learn with fun:

And more...
Veuillez définir une image dans les paramètres du bloc
Travel journal
With your Lausanne Transport Card you can pick up a fun travel journal in one of our tourist information offices. Exploration, drawings, games, collages and surprises follow the stages of the visit and entertain your children while you discover the town's unmissable tourist attractions.