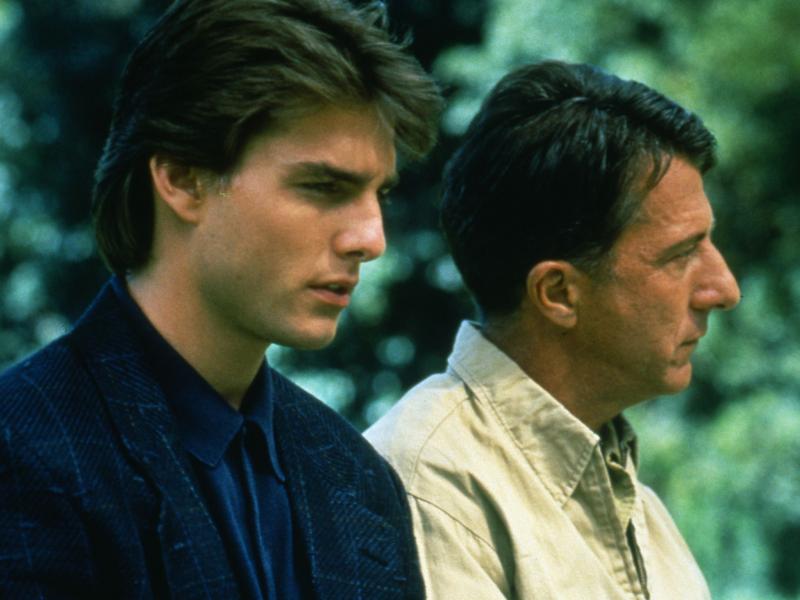 Rencontres 7e Art Lausanne
24.03.2018 - 28.03.2018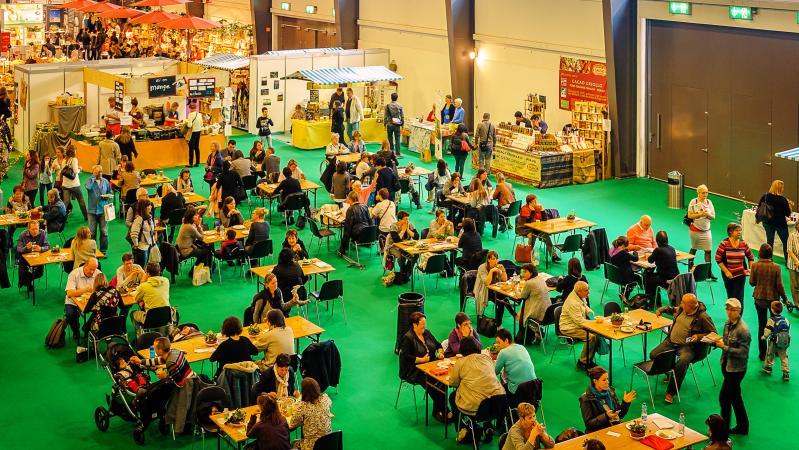 Mednat & Agrobio Expo
22.03.2018 - 25.03.2018
Mednat & Agrobio Expo, trade show for complementary medicine, Well-being, and nutrition. 200 exhibitors will be presenting innovative new products and sharing their know-how in sectors as varied as natural medicine, health tourism, spa facilities, training and publishing.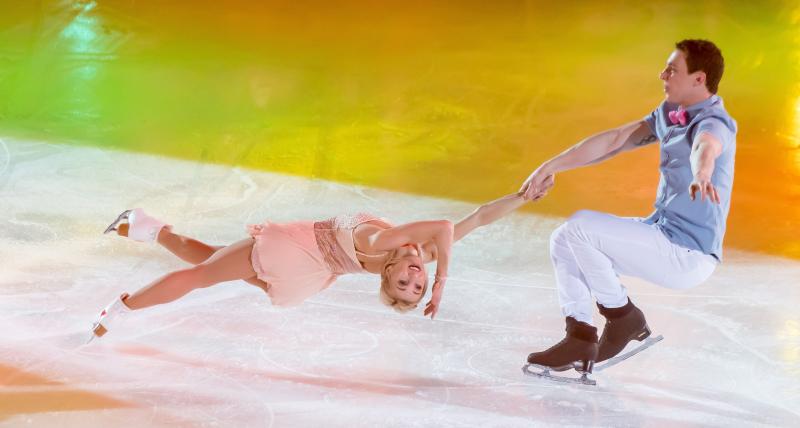 Art on Ice
06.03.2018 - 07.03.2018
As a show, Art on Ice is one of a kind, creating a joyous whirl of colour bringing together Olympic and world figure skating champions on the ice and global music stars on stage. Attracting some 100,000 spectators per year, Art on Ice features among the best-attended indoor shows in the world.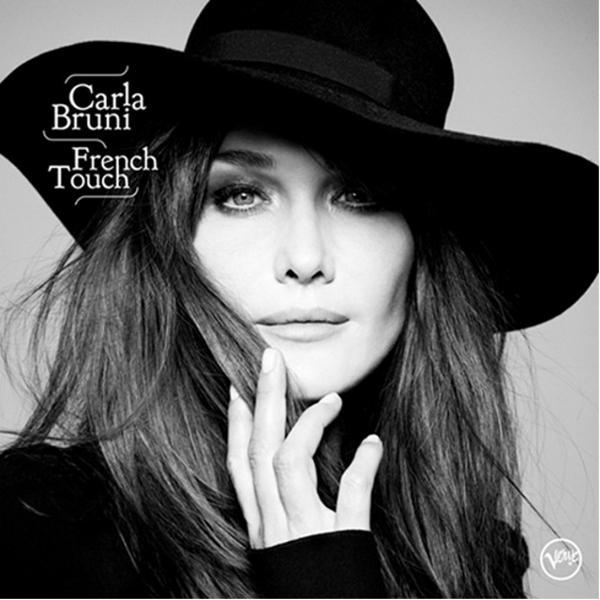 Carla Bruni
28.03.2018 - 28.03.2018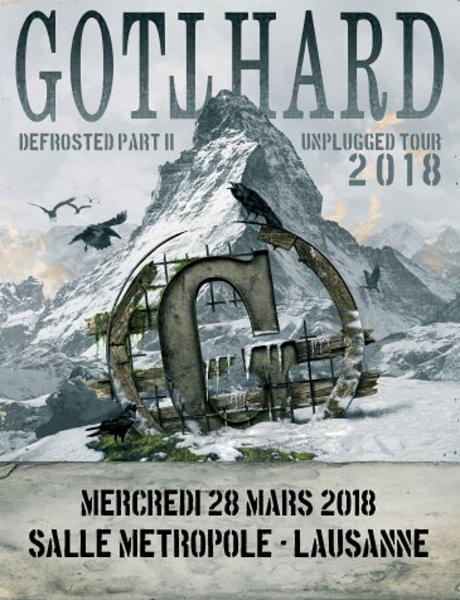 Gotthard - Unplugged & Defrosted Tour 2018
28.03.2018 - 28.03.2018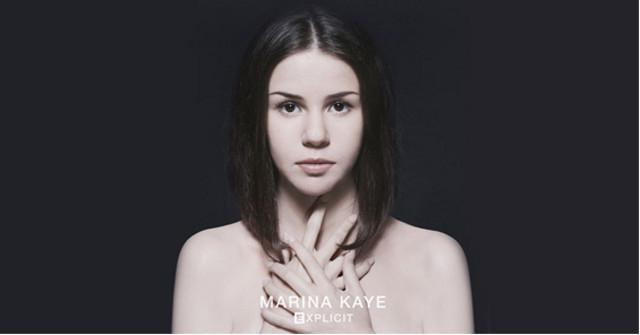 Marina Kaye
25.03.2018 - 25.03.2018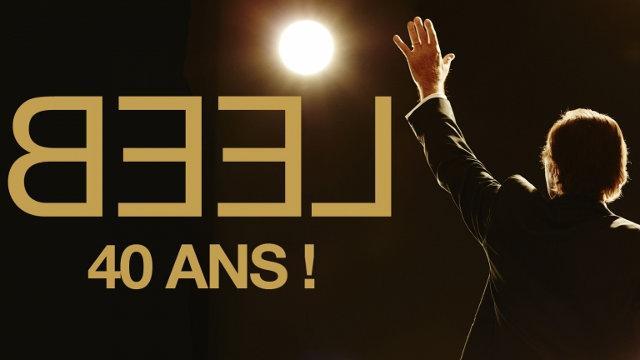 Michel Leeb
11.03.2018 - 11.03.2018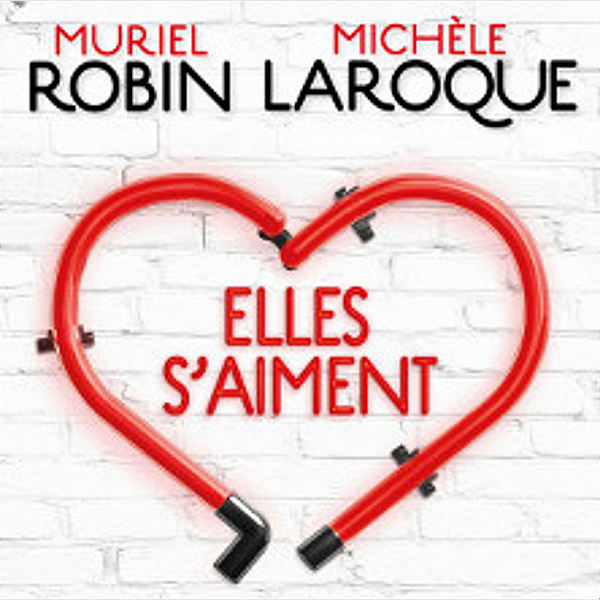 Muriel Robin & Michèle Laroque
10.03.2018 - 10.03.2018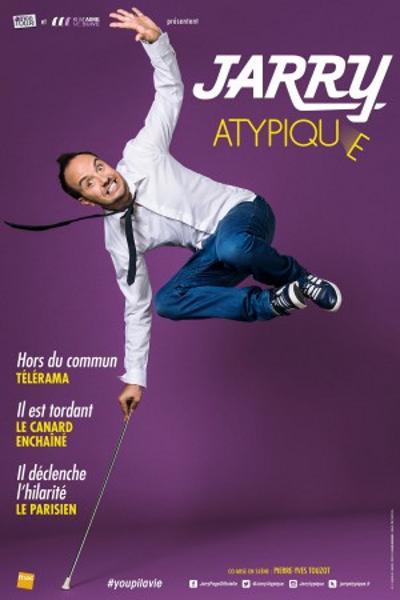 Jarry
09.03.2018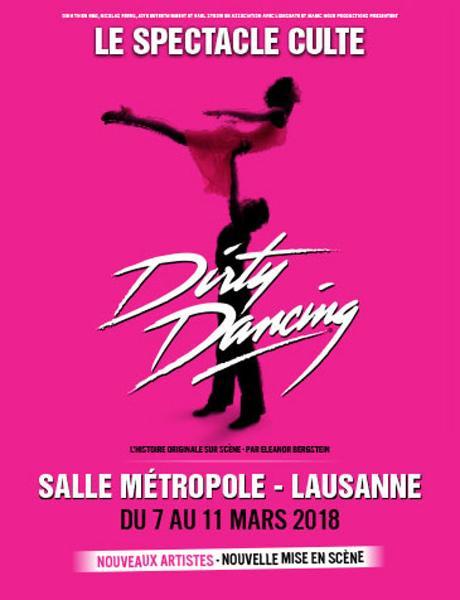 Dirty Dancing - L'Histoire Originale sur Sc...
07.03.2018 - 11.03.2018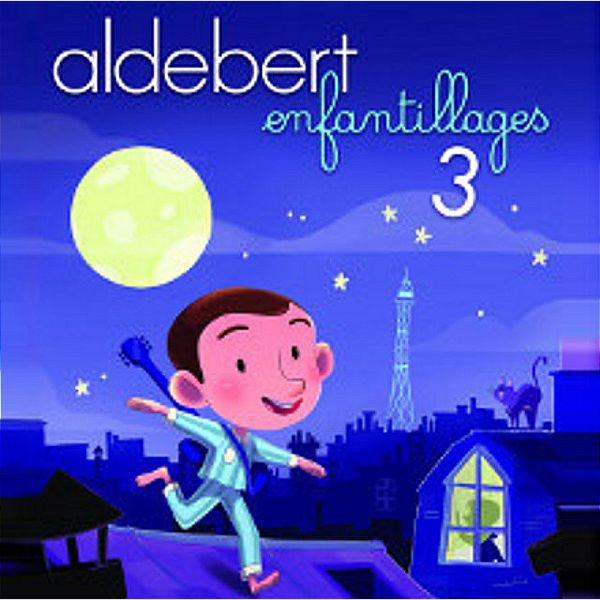 Aldebert
04.03.2018 - 04.03.2018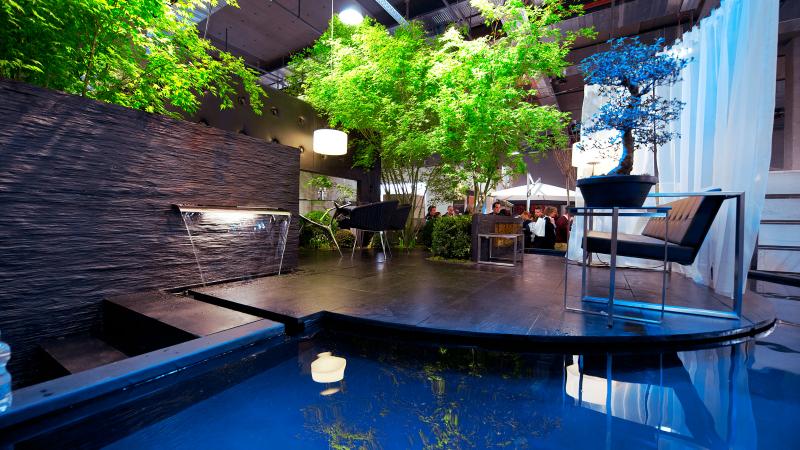 Habitat Jardin
03.03.2018 - 11.03.2018
Awaiting its guests in Beaulieu Lausanne is one of Switzerland's top specialist exhibitions, renowned for the quality and variety of its lifestyle exhibits.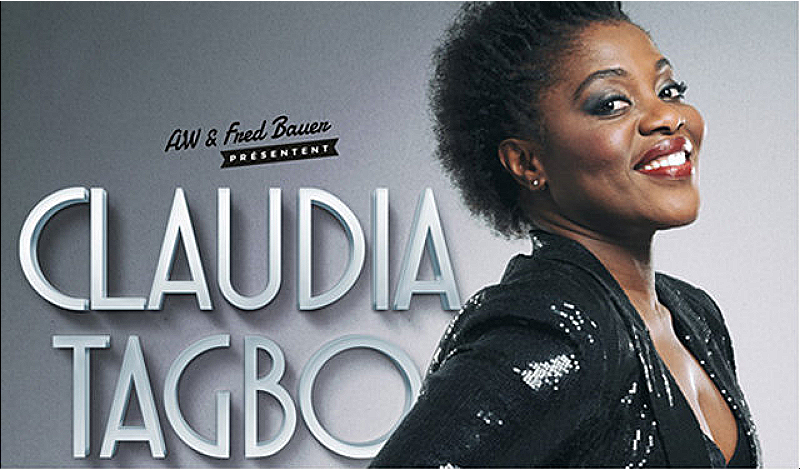 Claudia Tagbo
03.03.2018
«Lucky», «chanceuse», c'est ce que se dit Claudia Tagbo à l'idée de retrouver son public pour son deuxième spectacle.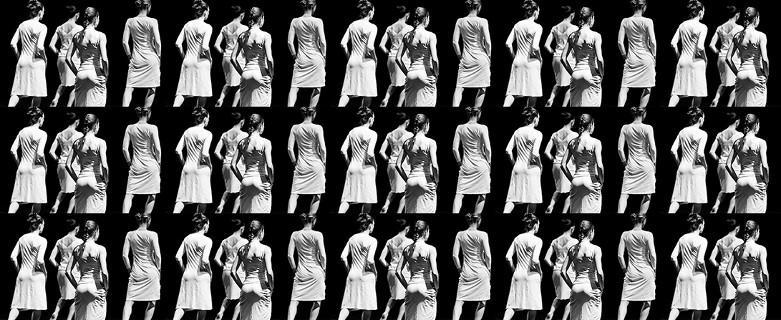 Création 18
02.03.2018 - 04.03.2018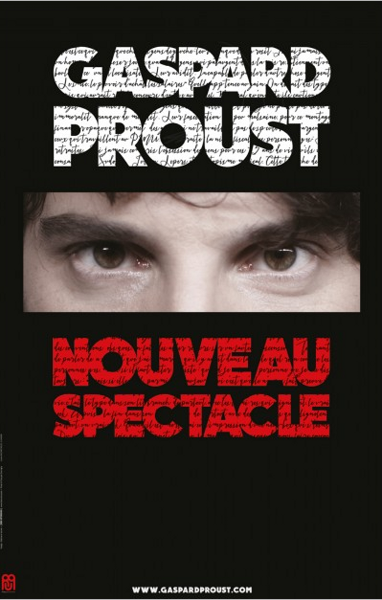 Gaspard Proust
02.03.2018 - 02.03.2018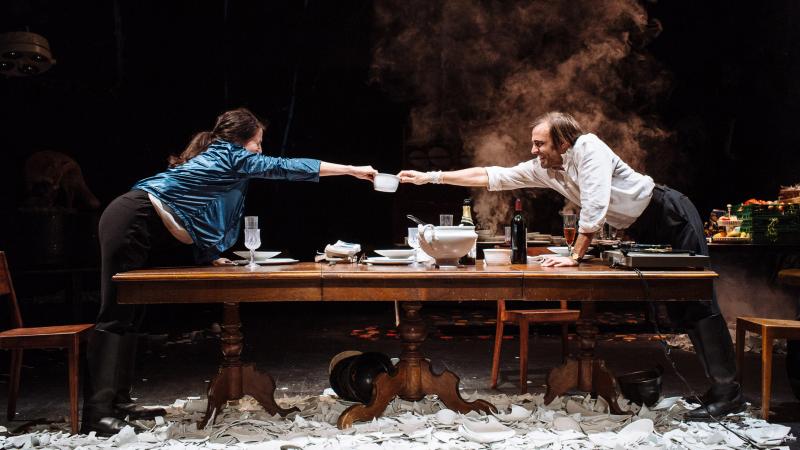 Festival Programme Commun
14.03.2018 - 25.03.2018
Programme Commun is an opportunity to move freely between artistic venues and disciplines in order to discover well-known or up-and-coming productions.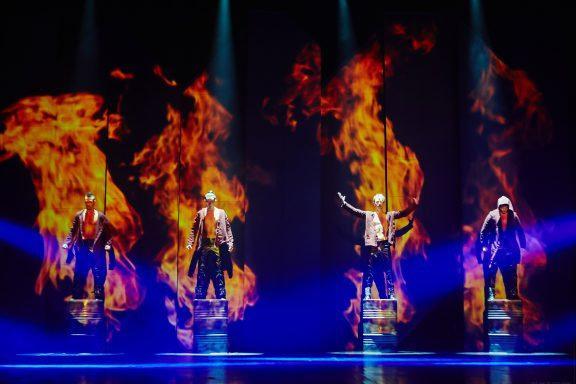 Flexx Ballet
07.03.2018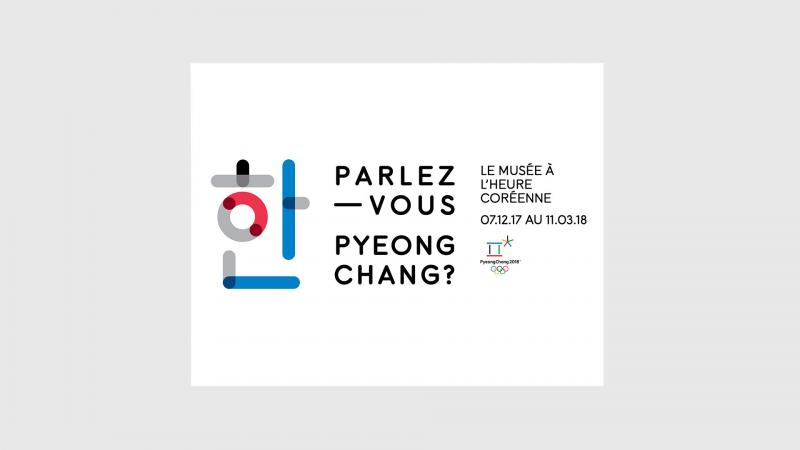 Do you speak PyeongChang ?
07.12.2017 - 11.03.2018
Put on a hanbok and set off to discover Korean culture, in a striking contrast between tradition and modernity. Enjoy a dynamic and interactive experience reflecting the spirit of these Winter Games under the slogan of "Passion. Connected". Exhibitions, performances by artists, gastronomy and unusual events to live the PyeongChang Games in the TOM! A 100% free program!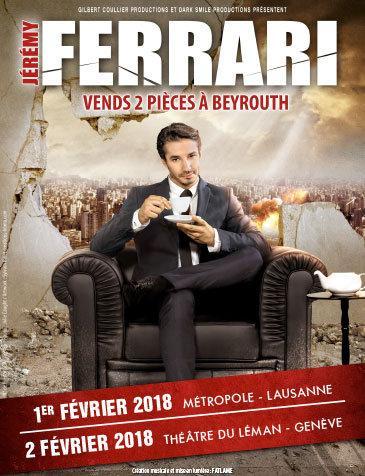 Jérémy Ferrari - Vends 2 pièces à Beyrouth
01.02.2018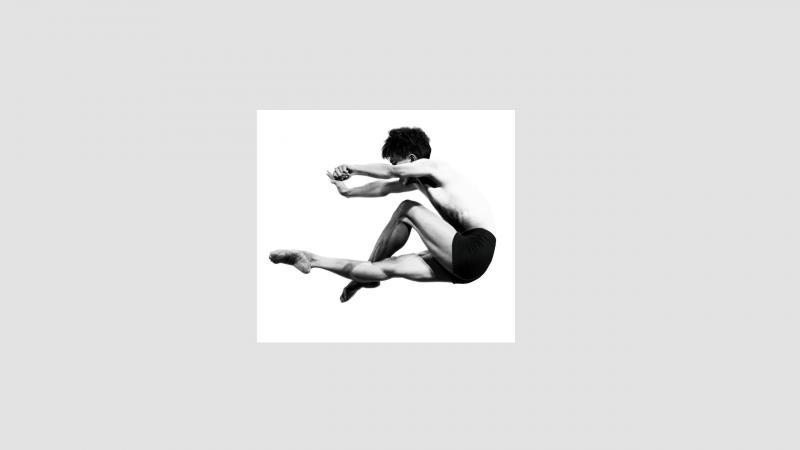 46th International Ballet competition
28.01.2018 - 04.02.2018
From 28th January to 4th February - The brightest hopes in classical and contemporary dance from around the world are in Lausanne. The Swiss city of dance, Lausanne plays host to the rising stars of this athletic, artistic discipline every year for the famous Prix de Lausanne. For a week in January-February, the event is a springboard for young talented dancers while at the same time promoting their art.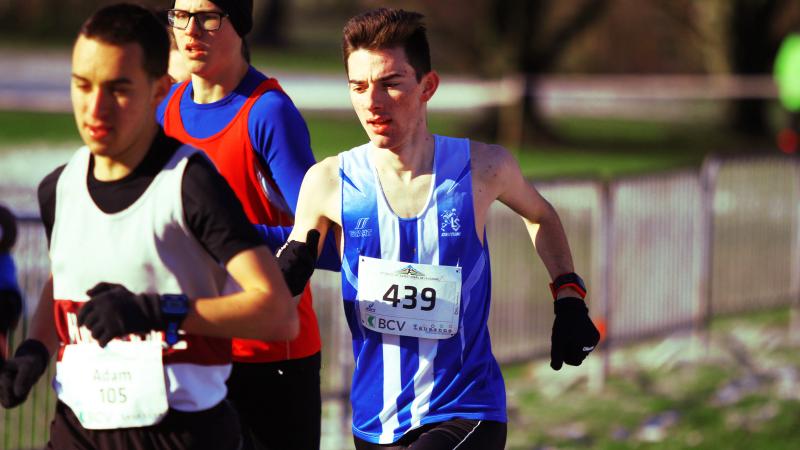 Cross International de Lausanne
27.01.2018
Join in Switzerland's biggest national cross-country event. The 1st major sporting event of the season in Lausanne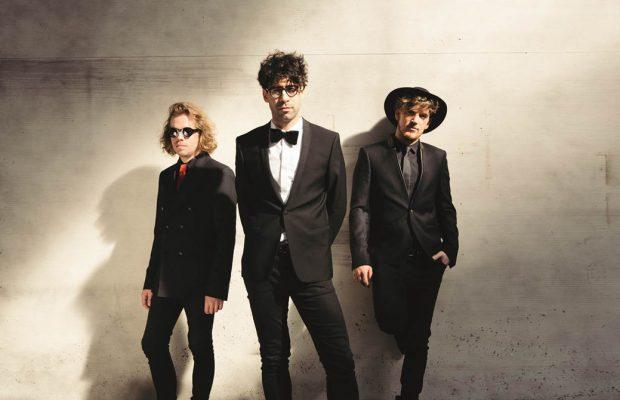 Pegasus (CH)
26.01.2018
A Swiss revelation, the group Pegasus sparkles, explores, clashes and travels between pop, rock and electronic music.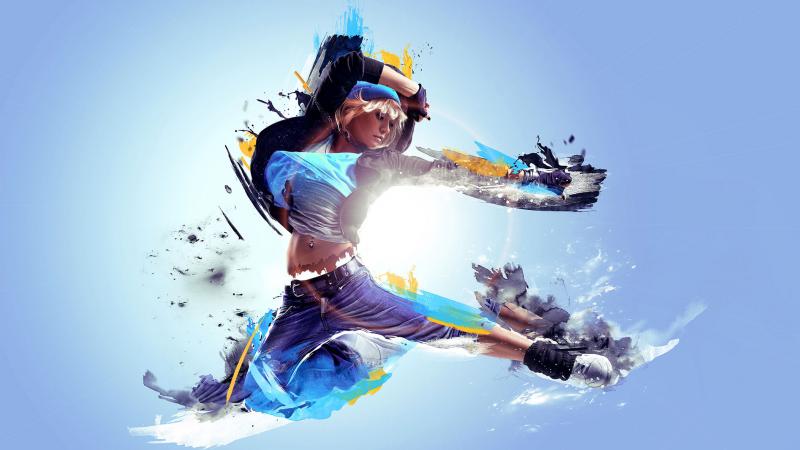 Festival Au-delà des préjugés
26.01.2018 - 28.01.2018
Three days of partying with a high-quality programme of confirmed headline acts and the latest up-and-coming talent on the hip-hop scene.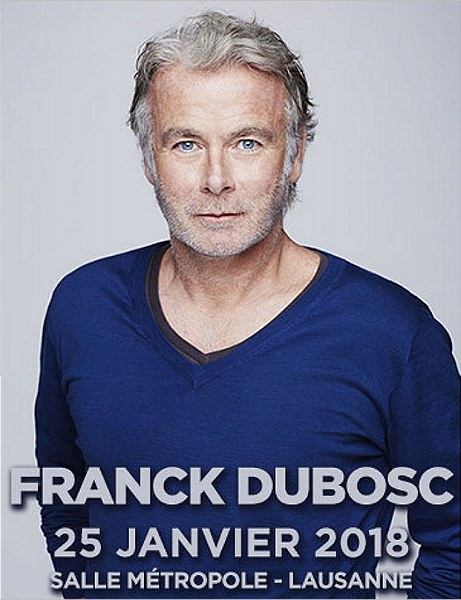 Franck Dubosc
25.01.2018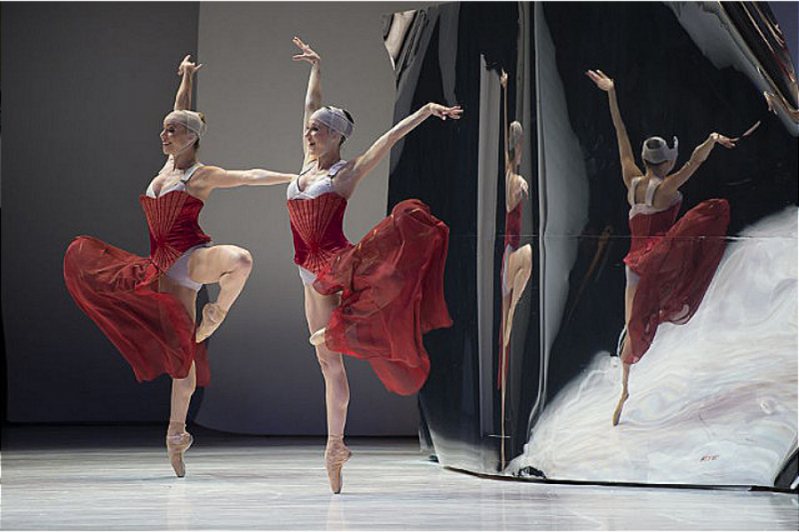 Cinderella - Les Ballets de Monte-Carlo
19.01.2018 - 21.01.2018
This revisited Cinderella offers a poignant reflection on the manner in which the memory of our dear departed shapes the future of those who stay.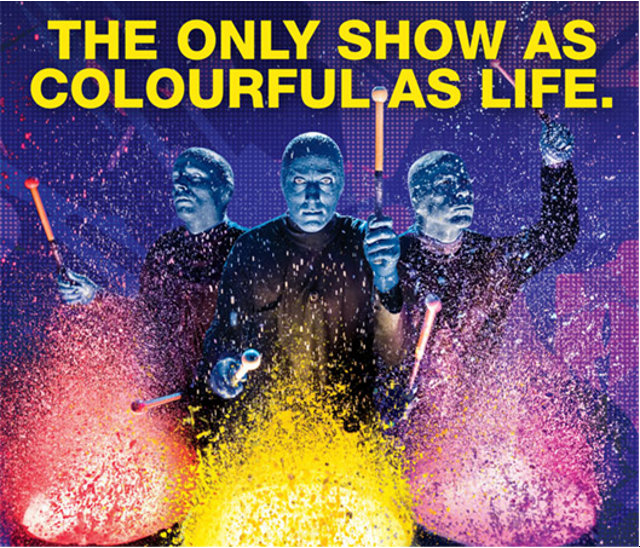 Blue Man Group
10.01.2018 - 21.01.2018
A phenomenal show crowned with many awards, known for its threesome of blue – and also bald – performers.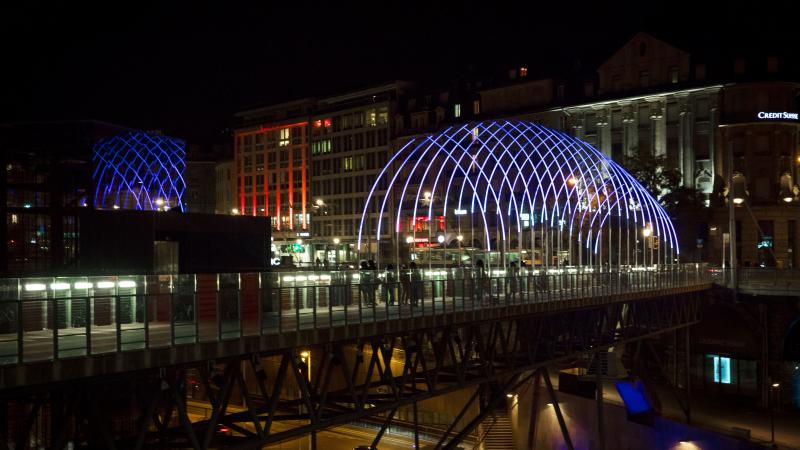 Lausanne Festival of Lights
22.11.2018 - 31.12.2018
From November to the end of December, Lausanne Lumières is a fantastic way to (re)discover the streets of the city centre and the old town by night. This original artistic event is free and features luminous works created by fifteen or so contemporary artists.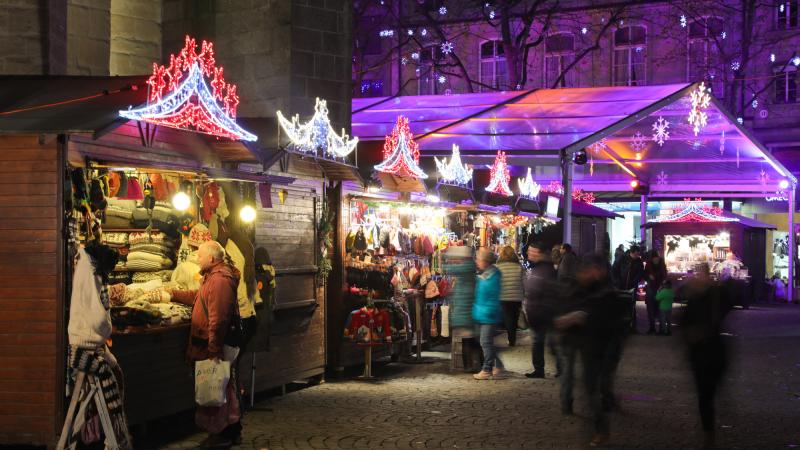 Bô Noël, Christmas market in Lausanne
22.11.2018 - 31.12.2018
Bô Noël is a unique and original concept enlivening Lausanne during the four Advent weeks. Activities for children and adults, as well as stalls of designers, winegrowers and terroir producers are spread around the city to give each venue in the city centre a festive air.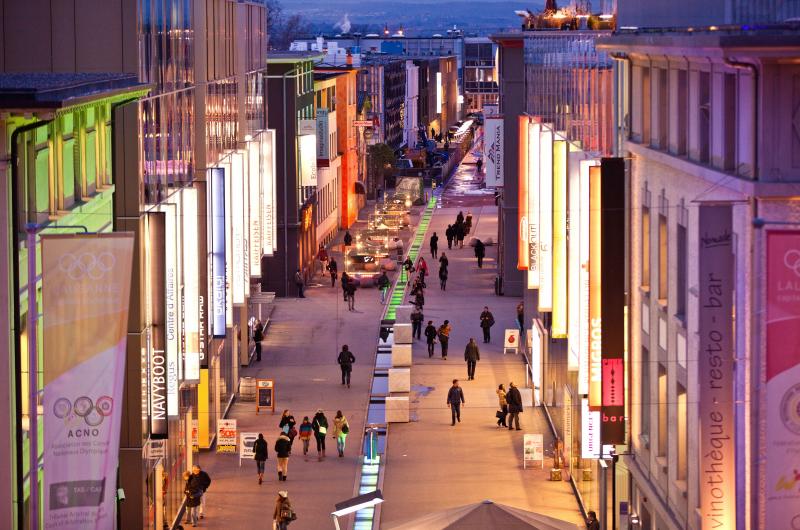 Late-night opening for your Christmas shopping
Lausanne has all you need for a fantastic Advent season. In the run-up to Christmas shops will stay open late on three evenings: 15, 20 and 22 December 2017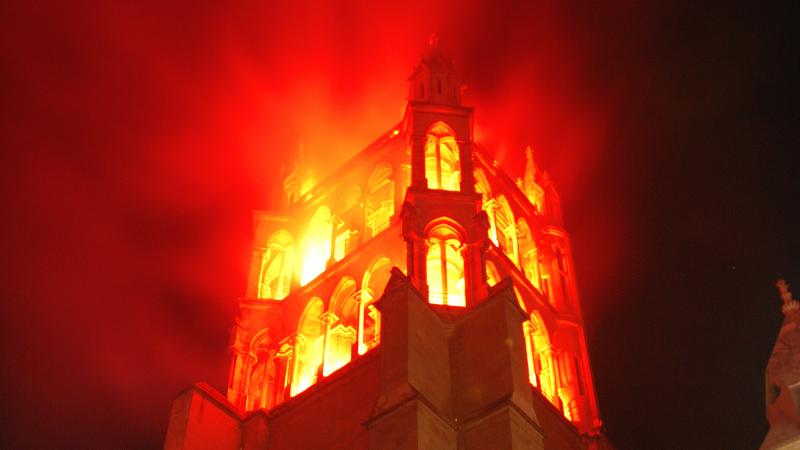 Burning of the Cathedral
31.12.2018 - 01.01.2019
Since 1904, each year at New Year's Eve, the inhabitants of Lausanne meet together on the Cathedral's Esplanade in a friendly atmosphere with champagne, mulled wine, tea and apple juice.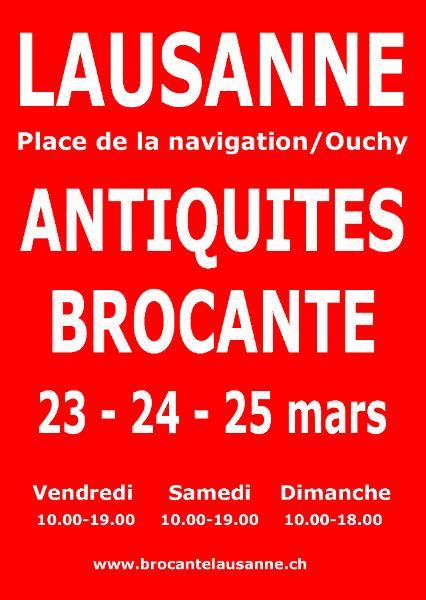 Antiquités-Brocante de Lausanne
23.03.2018 - 25.03.2018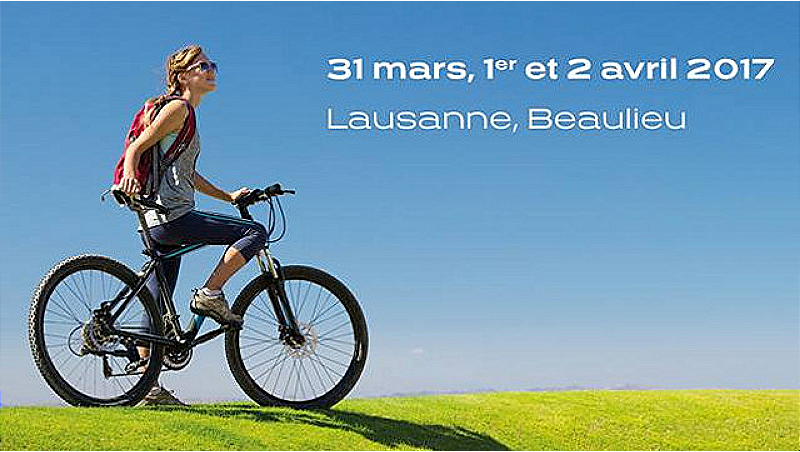 Salon du vélo et de la mobilité durable
23.03.2018 - 25.03.2018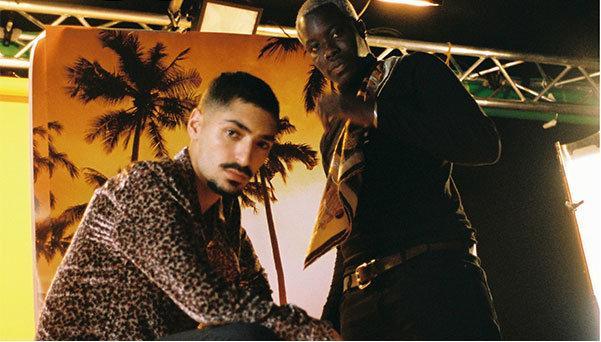 S&S Tour: S.PRI NOIR et Sneazzy
15.03.2018 - 15.03.2018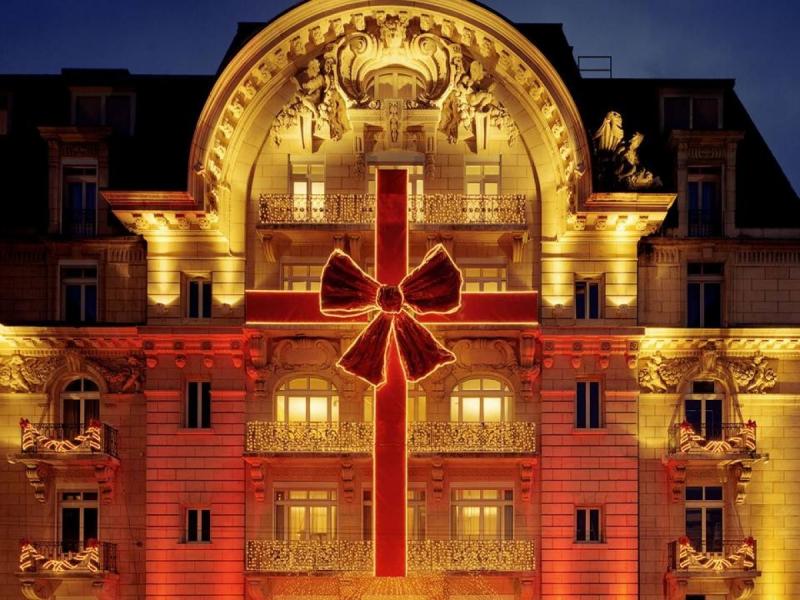 La Nuit des Etoiles
Do your Christmas shopping during late-night opening hours and discover the hotels of Lausanne and the surrounding area at exceptional rates. Special Promotion In collaboration with traders in the town, hoteliers are offering special prices ranging from CHF 100 to CHF 160 in categories up to ...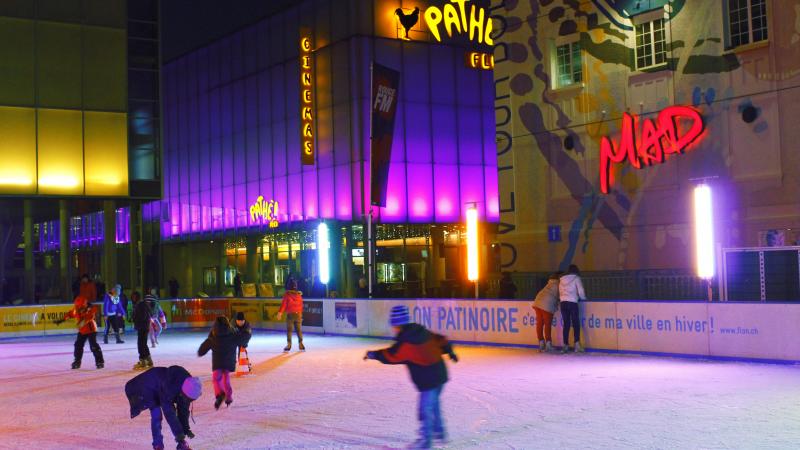 Flon Ice Rink
Winter opening of the outdoor ice rink on the Esplanade du Flon, avant-garde district in the heart of the city, a stone's throw from hotels and shops. Free admission, skate hire CHF 5.- a pair and on-site snack bar, as well as many local restaurants.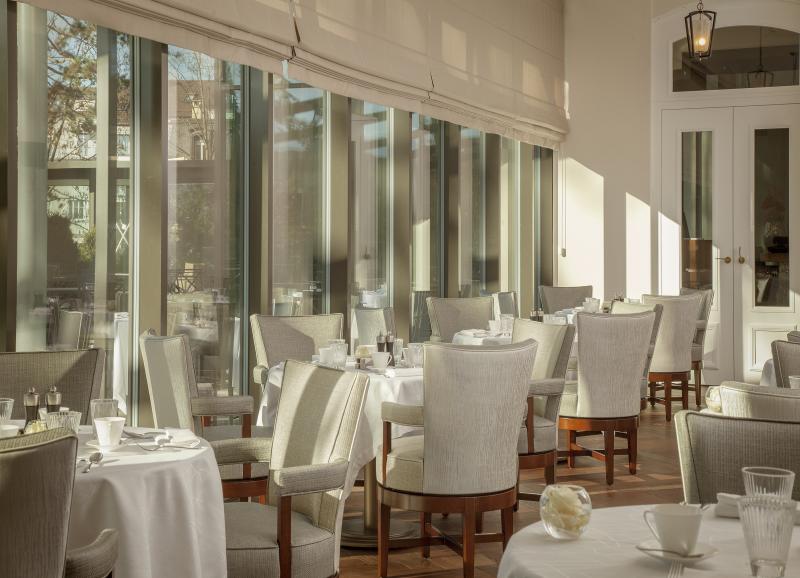 Epicurean paradise
People only want to do one thing during the festive season: relax and enjoy themselves. Epicurean Lausanne has everything you need to have a good time. Boasting 3 Michelin starts and 19 Gault-Millau points, the Restaurant de l'Hôtel de Ville in Crissier, on the outskirts of Lausanne, is one of the finest restaurants in Switzerland. The proximity of the Lavaux vineyard, a UNESCO World Heritage Site, means that wine aficionados will find it easy to sample fine wines from the region, one of the best wine-growing areas in Switzerland.