Did you know that Lausanne is the Swiss town that possesses the largest number of vineyards? Surrounded on the one side by the wonderful terraced vineyards of Lavaux, listed as a UNESCO World Heritage site, and on the other by the La Côte vineyards, the town of Lausanne joined in 2018 the Great Wine Capitals Global Network.

Open cellars, harvest festivals, wine bars, tastings, … Lausanne people love wine and know how to honour it.
Our suggestions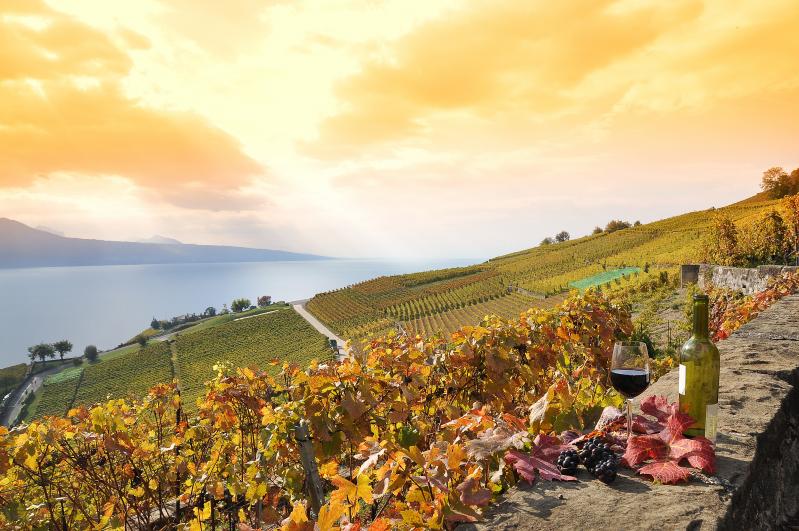 UNESCO-listed Lavaux vineyard terraces
Take a walk through some of the most beautiful scenery in Switzerland: the UNESCO-listed Lavaux vineyard terraces are criss-crossed with marked trails with stunning views over Lake Geneva and the Alps. Little trains on wheels help you up the incline so you can enjoy a walk at your own pace.
Walks in Lavaux
Enjoy a walk in the breathtaking Lavaux vineyards!