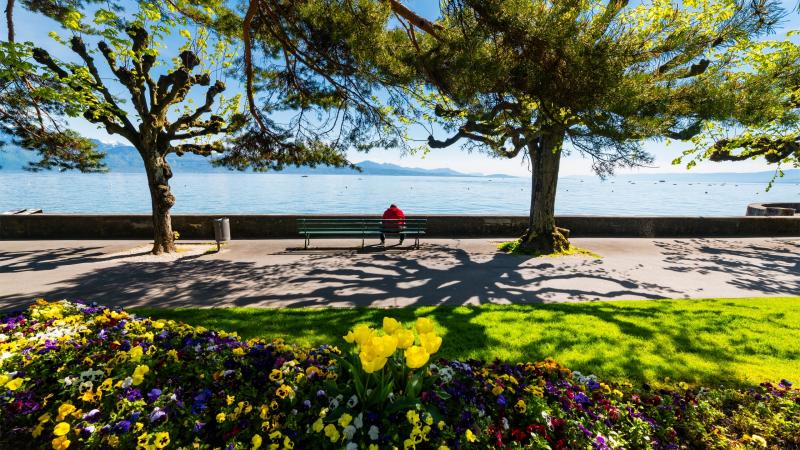 Lake Geneva is located in an exceptional and natural setting
This romantic scenery has inspired many artists and celebrities, with some having settled here permanently. It is an immense stretch of water that changes colour with the passing of each hour, the sky and the water sometimes appearing to merge into one. Surrounded by the terraced vineyards of Lavaux and La Côte on one side and by the majestically towering snow-coated Alps on the other, Lake Geneva (known locally as Lac Léman) never ceases to captivate local residents, whether they live on the French or the Swiss side (the frontier cuts through the middle of the lake), and visiting tourists.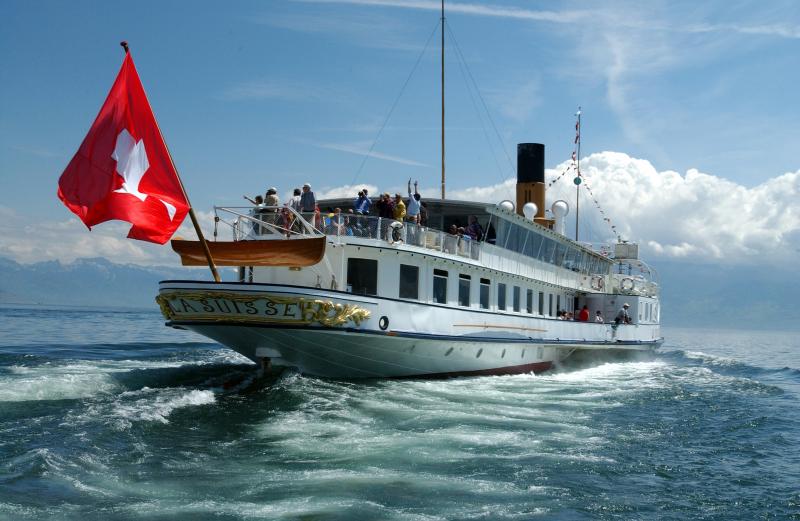 Discover the shores with lake cruises
Nearly 20,000 marine crafts ranging from pedalos to luxury yachts ply the waters of the lake, whether for fishing, enjoyment or trips. The Compagnie générale de navigation (CGN), which boasts the biggest Belle Epoque fleet in the world with 8 boats, 5 of which are paddle steamers, sails between Switzerland and France all year round. It is also possible to enjoy fine food prepared by top chefs or a fondue in a cosy atmosphere on board these lake-going vessels.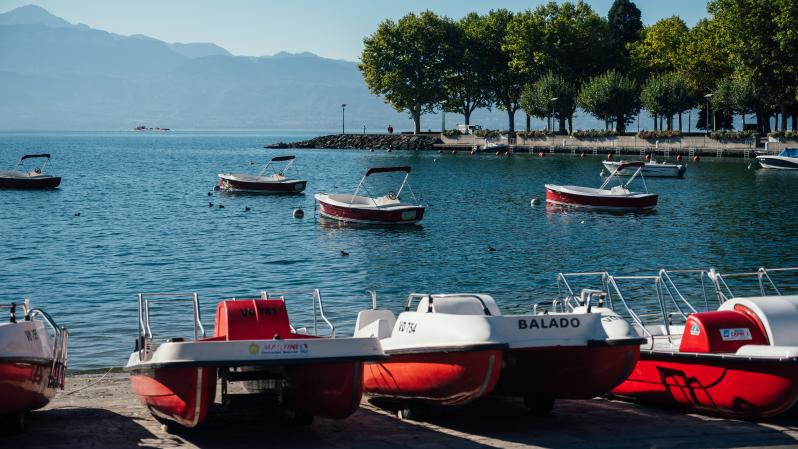 Pedal boats - small motor boats - waterski
Enjoy a refreshing and romantic ride on Lake Geneva on a two-seater pedalo with your partner – or hire a larger boat for a fun outing with friends (max. 5 persons). Swimming, chilling out, playing on the water slide, sunbathing on the deck, snoozing under the parasol… There are 30 green pedalos, mot...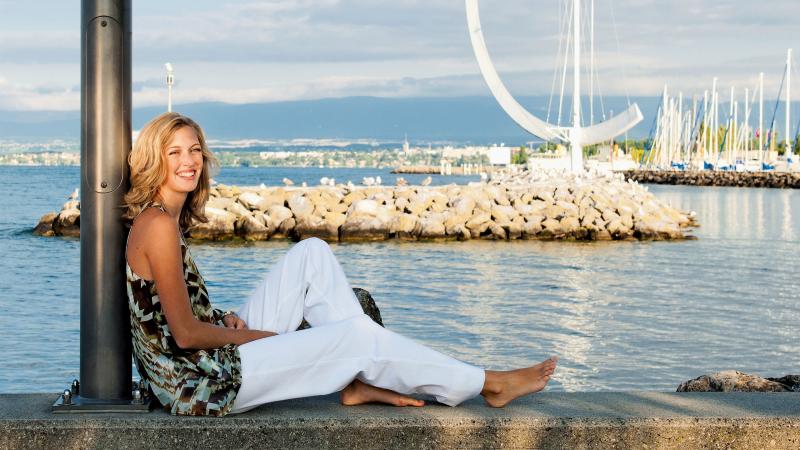 The perfect summer appointment
For those who prefer to relax in the sunshine, the urban area of Lausanne boasts around fifty beaches with a range of amenities. Once the fine weather arrives, couples, families, singles and groups of teenagers share the expanses of grass and sand until late into the evening. In summer, several refreshment stands take up residence on the shores to serve fast food. Many restaurants open up their terraces to offer freshly caught fillets of perch, fera, pike and char, as Lake Geneva is the habitat of around thirty species of fish.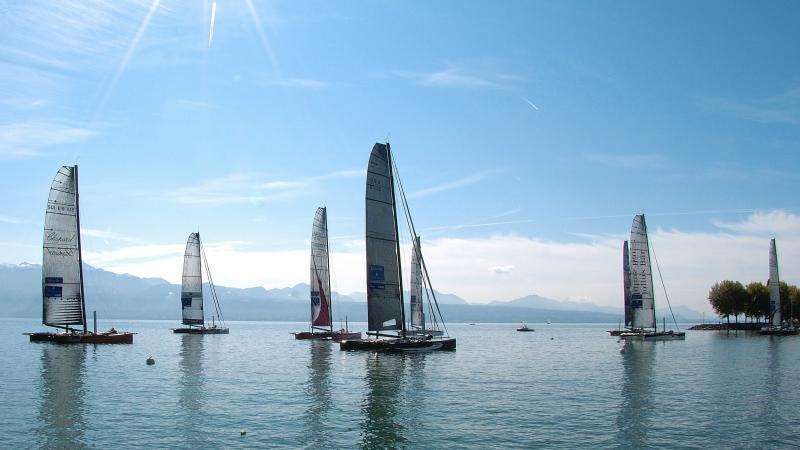 The place for sport competitions
Throughout the year numerous regattas are held at various places on the lake, some of which attract the crème de la crème of international sailing. The "Lake Geneva 5-day" race in the month of August represents Europe's longest lake-bound endurance race. The Translémanique solo race across Lake Geneva is staged three weeks later. Another annual event staged on Lake Geneva is the world's longest rowing contest (160 km non-stop), organised by the Société Nautique de Genève. It is also possible to cycle around Lake Geneva in the Cyclotour du Léman (180 km), which is more about enjoyment than a winning performance.