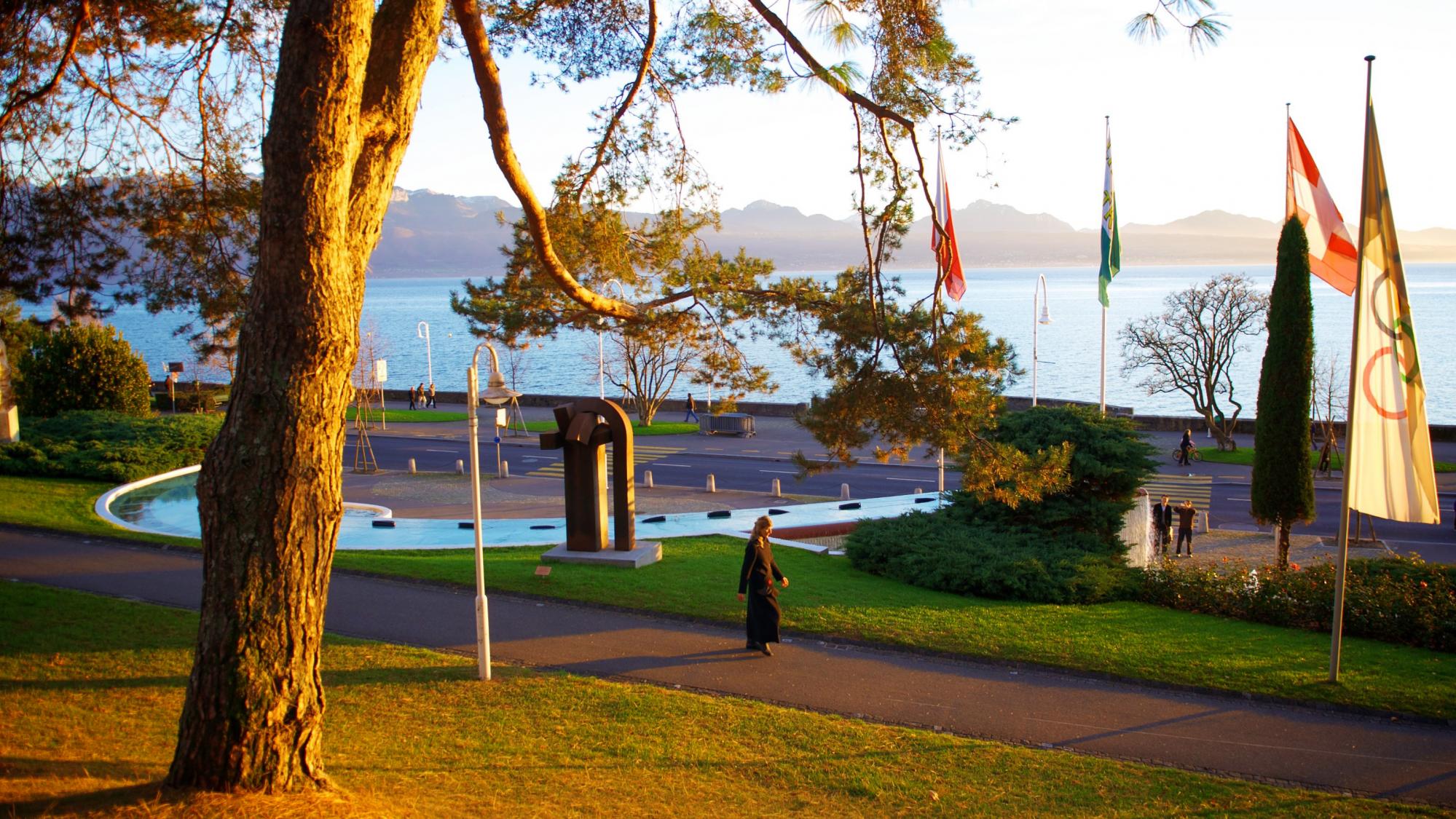 'The sense of independence and pride nurtured by the city of Lausanne and its people provides Olympism with the kind of unwavering liberty it needs to prosper'.
These words spoken by Pierre de Coubertin marked the installation of the International Olympic Committee ( IOC ) in Lausanne during the official reception at City Hall in 1915. Intent on modernizing the Olympic Games, this French aristocrat had founded the IOC in Paris in 1894. Two years later, he staged the first Olympics in Athens. During the First World War, Pierre de Coubertin chose to make Lausanne the home for his fledgeling movement. In doing so, he made Lausanne the hub of modern Olympism.

In this city, the Olympic Games never end. In the middle of a magnificent park overlooking the lake, The Olympic Museum showcases the striking images, highlights and paraphernalia of the Games, and recalls the commitment of the IOC to foster popular as well as competitive sports. The dynamic presence of the IOC in Lausanne is not alien to the citys intimate involvement in hosting international sports-related activities. Many European and world championships, for example, have taken place here in a wide variety of disciplines such as curling, gymnastics, badminton and freestyle iceskating. The IOC has also been credited with prompting some fifteen international sports fédérations to locate their headquarters here, the creation of the Court of Arbitration for Sports and the development of the laboratory for doping control analysis. When you follow in the footsteps of those who embraced Olympism, you will discover some of the most beautiful sites of a city officially proclaimed Olympic Capital in 1994, a prestigious and unique title befitting a city whose destiny remains closely linked to international sports.
Town

Lausanne
Distance

16.5 km
Duration

2h00
Difference in height

143 m
Difficulty

Easy
Not to be missed in the vicinity