On the programme are truly innovative performing arts shows, concerts in lush green surroundings and cruises in the breeze because Lake Geneva is so beautiful. In short, we celebrate, we share great moments and we breathe.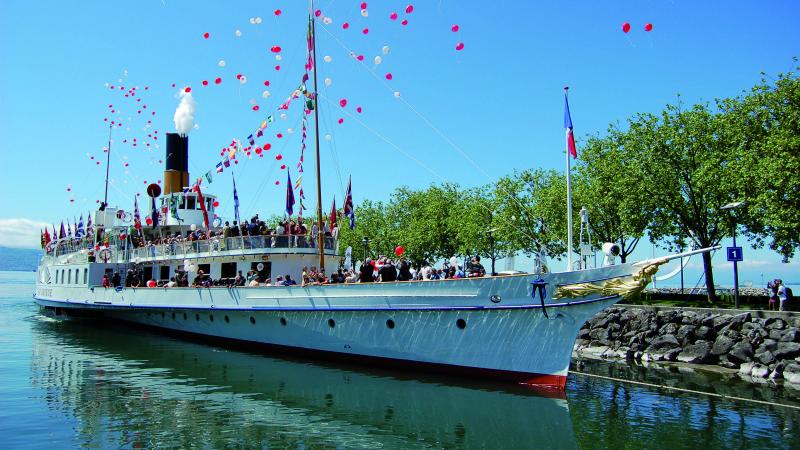 A cruise on Lake Geneva
The largest lake in Europe – facing Mont Blanc, the highest summit in Europe – is on your doorstep! To sail on Lake Geneva is to be face-on to the Alps, following the vineyards along the shoreline, its castles and the Jura mountains, passing the fabulous Yvoire, a medieval town, or even skimming past Geneva's Jet d'Eau fountain. In short, it is beautiful!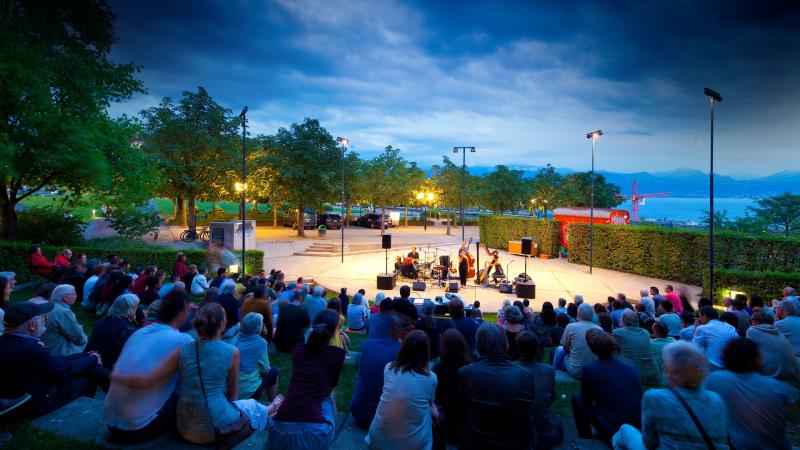 Music in the park
For electro sounds, don't miss the festival les Digitales at Denantou park in Lausanne, opposite Lake Geneva, on 12 August. For jazz lovers, les concerts du Onze+ are being held at Montbenon park every Tuesday at 9pm from 11 July to 15 August. These concerts and entry to them are free, you just have to come and find a spot to sit on the grass.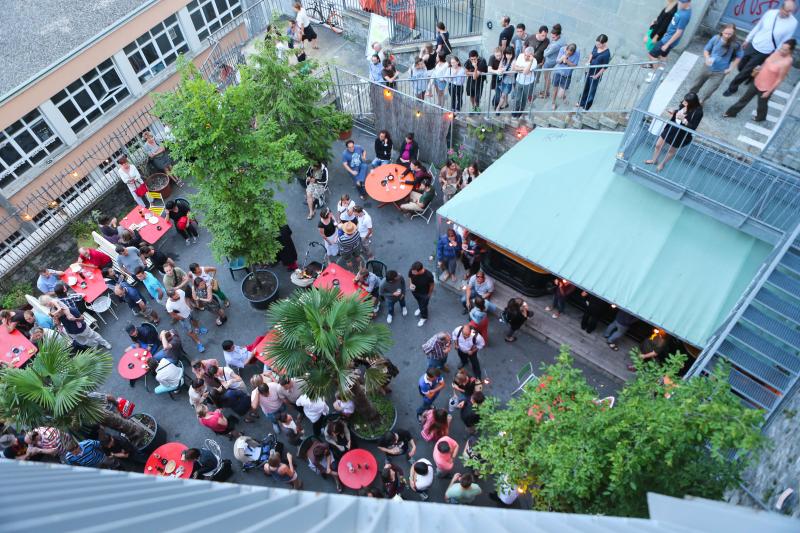 Chillout on a terrace
Trendy, student-friendly, hidden away, with a panoramic view, in the city centre or surrounded by greenery: a small selection of the most beautiful terraces in Lausanne.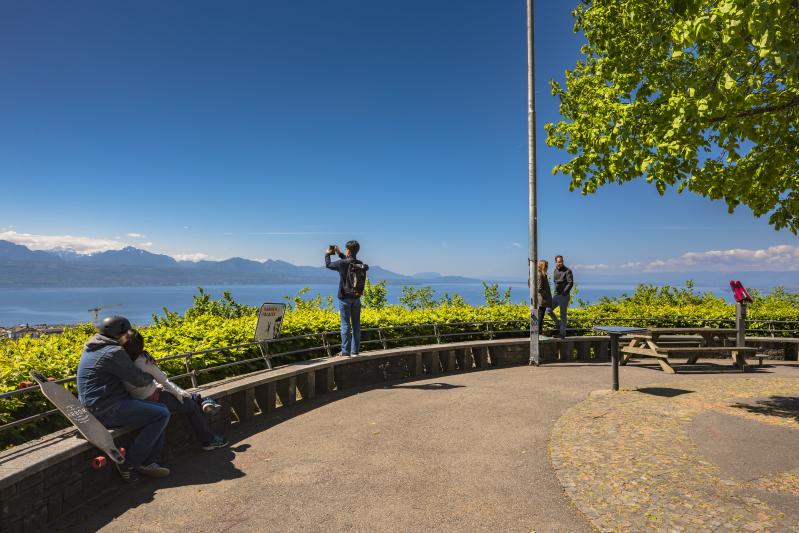 Panoramic stroll
Set on a hillside facing Lake Geneva and the mountains, Lausanne offers walkers a series of extensive panoramic views. This downhill stroll allows you to discover the 10 most beautiful viewing points, offering so many different perspectives from which to appreciate the city and its surroundings.